Property Management in College Park
Partner with the local rental home experts
Looking for Property Management in College Park, GA?
The city of College Park, GA sits just 10.5 miles south of Atlanta. If you're considering owning property in this area, here's what you should know.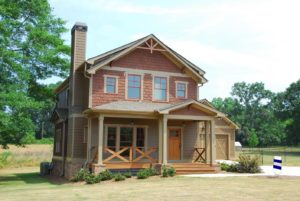 College Park, GA Overview
College Park is a laid-back city in Georgia with charming historic architecture and plenty of amenities. It's located 20 minutes away from downtown Atlanta, so it's near the fun of downtown without the chaos. Just to the east sits the Hartsfield-Jackson Atlanta International Airport. The city is also home to the Georgia International Convention Center, which regularly hosts one-of-a-kind events.
Life in College Park, GA is simple, yet exciting. Its strong sense of community coupled with its accessibility to parks, restaurants, and shops make it an ideal place for people of various backgrounds to live.
Investing in College Park, GA Rental Property
If you're looking to invest in a growing city, College Park is a great place to look. As the city continues to develop, new residents are flooding in every year. As a result, the housing market has experienced significant demand in recent years. Since 2017, median homes sales in College Park have increased by 36%.
The rental market, especially, is booming in College Park. Over 70% of residents in the area rent, which means you should have no trouble finding the perfect tenants for your property.
Finding Property Management in College Park, GA
Owning property in College Park may be a great investment, but managing property is never easy. Not only do you have to keep up with maintenance and repairs, but you must carry out day-to-day tasks like marketing and financial planning.
Blue Box Property Management is here to make your life easier as a home owner. Our team is composed of real estate experts who know the local housing market and tenant law like the back of our hands. Not only do we provide every service a property owner could need, but we communicate with you throughout the entire process.
Isn't it time to see what property management in College Park, GA can do for you?
Discover Our Services
Learn how we keep your home's needs in check
Why Choose BlueBox Property Management?
Learn what sets us apart.
You'll Never Be Left in the Dark by Our Team
Building mutually beneficial relationships with our clients is our top priority. We work to keep you informed of what's taking place inside your home and we answer your calls & emails as promptly as possible.
Effective Tech Tools Help Us Do Our Best
Not only does our impressive management team work tirelessly to keep your home performing optimally, but we also use technology like digital rental listings and online account portals to get the job done quickly.
"As a property owner who lives in Australia, it has been an absolute pleasure dealing with this company compared with others I have in other parts of the US. I am kept informed at all times and never have to worry about being paid on time. 4 years on, I am 100% happy with service, still have the same tenant in place who looks after the property & could not be happier. Cheers!"
Rudolph
Satisfied Client
"I have no complaints about the company or the staff..they're so awesome...And the lady's that work in the front office... I really want to say they never gave up on getting me in the home and I'm blessed to have met those two...keep up the good work!"
Satisfied Tenant
Get a free rental property analysis
Determine how much your home should earn monthly.

Discover simple tools for boosting your profits.

Learn whether your home fits our management approach.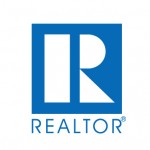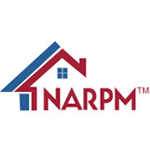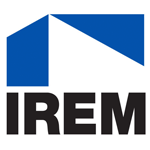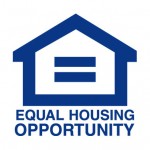 The Property Management Pros in Metro Atlanta
When it comes to Georgia rental homes, you won't find a more capable team.
Looking for a property manager in Atlanta or the surrounding area? It's important to carefully measure your options, as ultimately, your management team is responsible for keeping your investment profitable. Many property firms try to use cutthroat pricing or outrageous claims to reel you in, but when push comes to shove, few are able to make good on their commitments to you.
At BlueBox Property Management, we take the guesswork out of finding the right partner for your rental home. Our Atlanta property management packages have all been designed with your needs in mind. Our staff will collaborate with you to identify your unique goals and build a management strategy to bring those goals to fruition. Learn today how we can help you.
Learn how our Metro Atlanta property management
solutions can help you to succeed: (470) 317-2495