Property Management in Fairborn
Partner with the local rental home experts
Looking for Property Management in Fairburn, GA?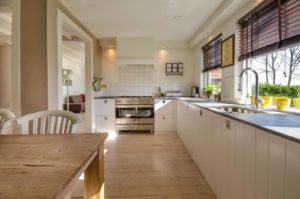 The city of Fairburn, GA is a quaint suburban beauty in Fulton County. If you're considering buying property in this area, here's what you need to know.
Fairburn, GA Overview
In the early 2000s, Fairburn was a small town with little amenities. By 2016, the city had an estimated population of over 14,000 happy people, and plenty of resources for residents have been developed. Fairburn locals need not travel outside of town to find large grocery stores, clothing shops, or restaurants; because it can all be found right at home.
However, if residents want to take a day trip to see the happenings of downtown Atlanta, all they need to do is drive 30 minutes north. It's the perfect place for those who want to live a quiet life without being too far from the city.
Investing in Fairburn, GA Rental Property
Fairburn has a great selection of cozy homes to offer buyers. Whether you're looking to invest in a modest townhouse or a property that can fit a large family, Fairburn offers that. Over half the population in this area are renters, so you'll find that there's already a demand from tenants when you enter the market.
As property in Fairburn continues to grow in demand, with a 6% increase in home sales since 2017, home values will increase as well. Now is a great time to get in on a long-term investment.
Finding Property Management in Fairburn, GA
While it's easy to find a beautiful property in Fairburn, managing that property is a different story. Not only do you have to handle tasks like maintenance, rent collection, and repair services; but you also need to have an expert knowledge of the local market and tenant law.
Save yourself the time. At Blue Box Property Management, we offer some of the best real estate figures in the greater Atlanta area to help your real estate investment grow. Our team members are experts when it comes to property management in Fairburn, GA.
You already worked hard for your real estate investment, so let Blue Box Property Management do the hard work for you.
Discover Our Services
Learn how we keep your home's needs in check
Why Choose BlueBox Property Management?
Learn what sets us apart.
You'll Never Be Left in the Dark by Our Team
Building mutually beneficial relationships with our clients is our top priority. We work to keep you informed of what's taking place inside your home and we answer your calls & emails as promptly as possible.
Effective Tech Tools Help Us Do Our Best
Not only does our impressive management team work tirelessly to keep your home performing optimally, but we also use technology like digital rental listings and online account portals to get the job done quickly.
"As a property owner who lives in Australia, it has been an absolute pleasure dealing with this company compared with others I have in other parts of the US. I am kept informed at all times and never have to worry about being paid on time. 4 years on, I am 100% happy with service, still have the same tenant in place who looks after the property & could not be happier. Cheers!"
Rudolph
Satisfied Client
"I have no complaints about the company or the staff..they're so awesome...And the lady's that work in the front office... I really want to say they never gave up on getting me in the home and I'm blessed to have met those two...keep up the good work!"
Satisfied Tenant
Get a free rental property analysis
Determine how much your home should earn monthly.

Discover simple tools for boosting your profits.

Learn whether your home fits our management approach.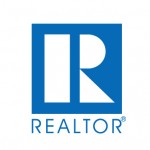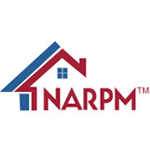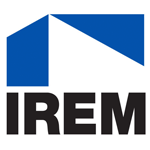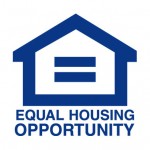 The Property Management Pros in Metro Atlanta
When it comes to Georgia rental homes, you won't find a more capable team.
Looking for a property manager in Atlanta or the surrounding area? It's important to carefully measure your options, as ultimately, your management team is responsible for keeping your investment profitable. Many property firms try to use cutthroat pricing or outrageous claims to reel you in, but when push comes to shove, few are able to make good on their commitments to you.
At BlueBox Property Management, we take the guesswork out of finding the right partner for your rental home. Our Atlanta property management packages have all been designed with your needs in mind. Our staff will collaborate with you to identify your unique goals and build a management strategy to bring those goals to fruition. Learn today how we can help you.
Learn how our Metro Atlanta property management
solutions can help you to succeed: (470) 317-2495